The United Nations Office for Project Services (UNOPS)
Japan to support renewable projects in Afghanistan's Kabul and Herat Provinces
About 15,000 Afghans are set to benefit from more reliable and better access to electricity under a $5 million renewable energy project funded by the Government of Japan.
Further to the signing between the Government of Japan and UNOPS in February 2016, a letter was exchanged between H.E. Eng. Ali Ahmad Osmani, Minister of Energy and Water of the Islamic Republic of Afghanistan, and Mr. Mikko Lainejoki, Director and Representative of UNOPS Afghanistan, on 6 April 2016 at the Ministry in Kabul.
As an implementing partner, UNOPS will improve the power supply in the western province of Herat and conduct a feasibility study on the rehabilitation of a waste water treatment plant in the country's capital, Kabul.
Commencing on 1 April, the 12-month initiative will be conducted in close partnership with the Ministry of Energy and Water.
In Herat, 1,500 households and 100 businesses will benefit from at least one megawatt of electricity, generated from solar panels and wind turbines, supporting the growth of private industries.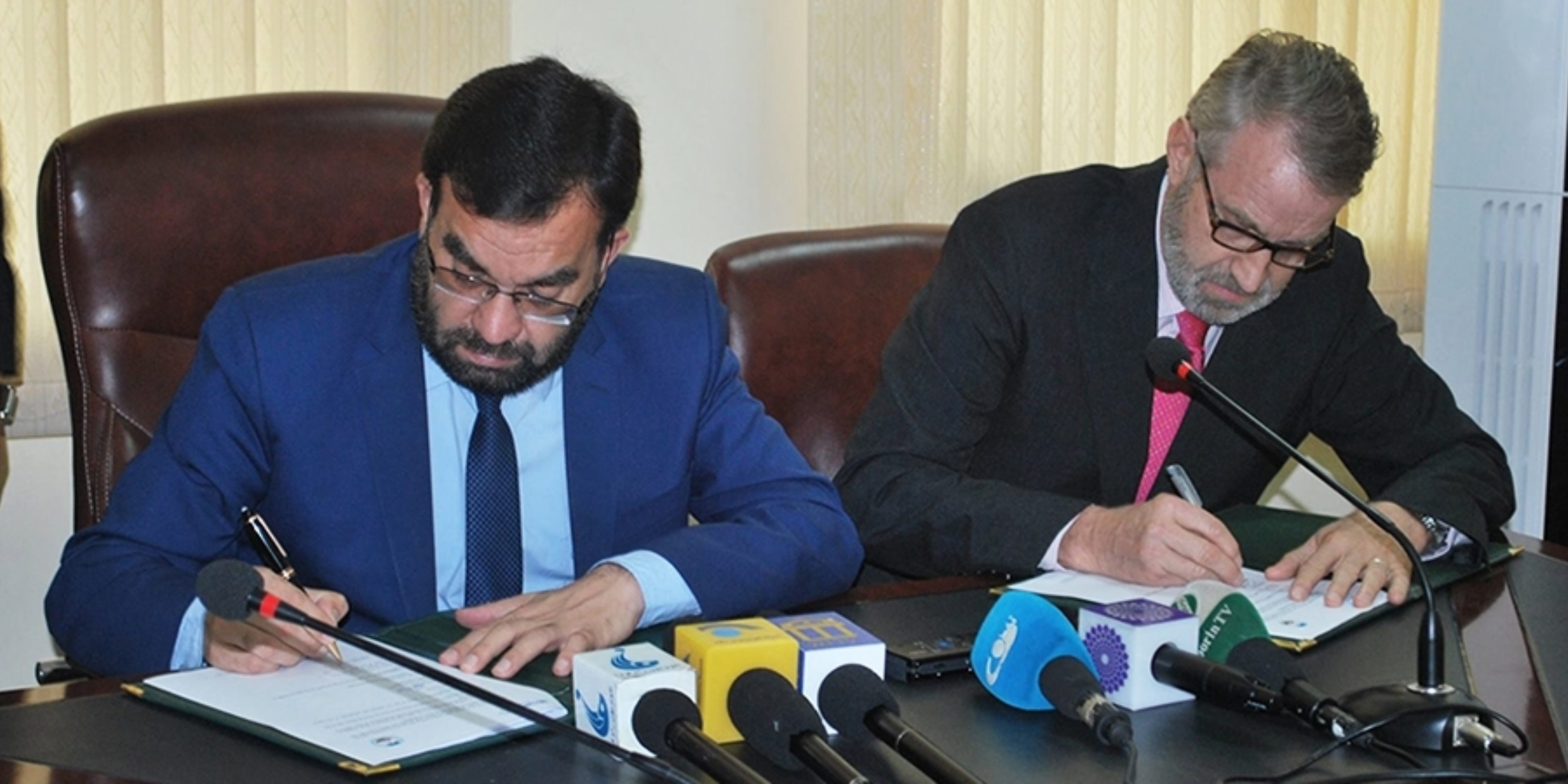 Herat is an increasingly important regional passage for agriculture and trade due to its highways and planned railway network. Its electricity needs have grown in recent years due to an influx of internally displaced persons.
In Kabul, UNOPS will conduct a feasibility study on the rehabilitation of a waste water-to-biogas treatment plant, in order to address environmental and health issues onset from rapid urbanization in the capital.
UNOPS aims to partner with private sector organizations interested in supporting sustainable power supply in Herat and explore future rehabilitation of the treatment plant and the development of other waste-to-energy projects across the city of Kabul.
The H.E. Minister expressed appreciation to the Government of Japan and UNOPS, and highlighted the importance of the project: "Renewable energy is a strategic priority for the Government of Afghanistan in meeting the goal of generating 95% of electricity from renewable energy sources by 2032. We hope these two projects, incorporating an innovative approach involving the private sector and environmentally friendly solutions, will produce successful and sustainable outcomes to bring much-needed-investment and funding for Afghanistan in the future."
Japan has been assisting Afghanistan's nation-building efforts in various fields including security, education, health, culture, humanitarian assistance, agriculture, infrastructure and capacity development. The cumulative Japanese assistance to Afghanistan since 2001 amounts to approximately $6.1 billion.
On 8 February 2016, the Government of Japan agreed to fund a further $25 million worth of projects, which will be implemented by UNOPS across Africa, Europe and the Middle East. 
---
Explore further