The United Nations Office for Project Services (UNOPS)
Senior Leadership Team
Jens Wandel
UNOPS Executive Director (ad interim)
Jens Wandel was appointed by the UN Secretary-General's Office as UNOPS Executive Director (ad interim) in May 2022. Prior to this appointment, Mr. Wandel was the UN Secretary-General Designate for the COVID-19 Response and Recovery Fund and Special Advisor to the UN Secretary-General on Reforms. Mr. Wandel has extensive experience working with international organizations with a focus on management, adaptive change and sustainable development. Mr. Wandel has previously served as Director of the UN Development Programme Bureau for Management Services. A Danish national, he holds a Master's degree in political science and government from Aarhus University in Denmark.
Honoré Dainhi
Director, Regional Portfolios
Responsibilities include leading UNOPS Regional Offices in Africa, Asia, Europe, the Middle East, Latin America and the Caribbean, in addition to the Partnerships and Liaison Group.
Mr. Dainhi joined UNOPS as Director for the Africa Region in 2016. Previously he was Chief Executive Officer (CEO) of Talem Africa (Supreme Group), based in Dubai. Before that Mr. Dainhi worked for Vivo Energy (Shell licensee in Africa) as Chief Operating Officer for Africa. He has also worked as Regional CEO and Managing Director for West Africa for Shell Oil Products, based in Ghana. Mr. Dainhi has been Board Director for several entities: the Business Council for Africa in the UK, Elton Oil International in Senegal, and Shell companies in Botswana, Kenya, Morocco and Namibia. He has also sat as Chairman of the Board for GEPACO in Tunisia, as well as Shell companies in Côte d'Ivoire, Mauritius, Senegal and Togo.
Marianne de la Touche
Chief Financial Officer and Director of Administration
Responsibilities include leading Finance & ICT, Shared Services and the People and Change Group.
Ms. Marianne de la Touche joined UNOPS in 2018, bringing over 18 years of experience to the role. Before joining UNOPS, Ms. Marianne de la Touche held several leadership positions within LVMH from 2002 to 2017 in strategy and business development, audit and finance – the latest as Finance and Supply Chain Director for Moët Hennessy Iberia. Ms. Marianne de la Touche started her career with McKinsey & Company and most recently worked with Eurofins, an international life sciences company, as Senior Finance Director in charge of group controlling and shared service centres in emerging markets. She earned an advanced degree in finance at HEC Paris, France.
Nick O'Regan
Director, Implementation Practices and Standards
Responsibilities include leading the Infrastructure & Project Management Group and the Procurement Group.
Mr. O'Regan has worked with the UN and other international organizations since 1994. He began his career with the UN by supporting the UN Verification Mission in Angola. He then moved to UN Mine Action as Chief of Administration. In 2004, he joined the UNOPS Mine Action Unit in New York as a Portfolio Manager, where he oversaw programmes in Afghanistan, Eritrea, Ethiopia, Lebanon and Sudan. He was appointed UNOPS Country Representative in Kenya in 2006, and later became the Director of UNOPS Office in Jerusalem in 2011. In 2015, he was appointed Head of the Project Management and Infrastructure Centre of Excellence, retaining his role as Director in Jerusalem. Mr. O'Regan was appointed director of UNOPS Infrastructure and Project Management Group in 2017.
James Provenzano
General Counsel and Director, New York Liaison Office
Responsibilities include leading the Legal Group.
Mr. Provenzano joined UNOPS as General Counsel in February 2009 after serving with the UN Development Programme (UNDP) as Director, Procurement Support Office, and previously, as Director of the UNDP Office of Legal and Procurement Support. Beforehand, he worked at UNOPS from 1999 – 2003 as Assistant Director, Office of Legal and Procurement Support. Mr. Provenzano has also worked for UNDP, the Food and Agriculture Organization and the UN Secretariat during his twenty-plus years within the UN system.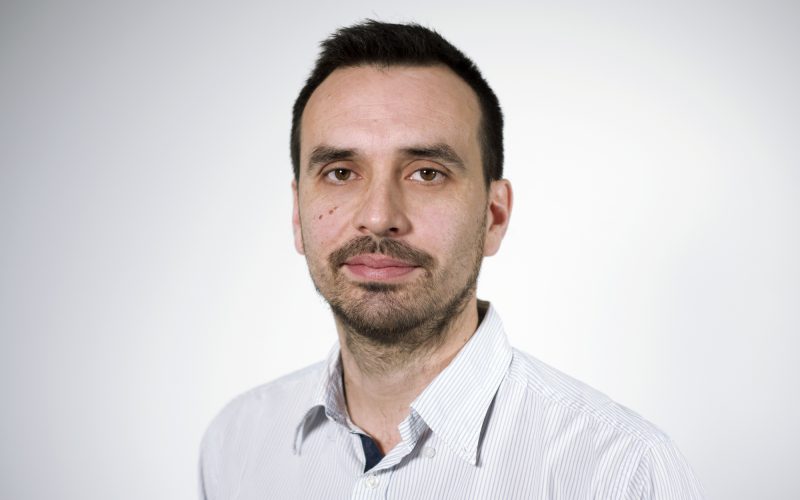 Peter Browne
Director, Communications Group
Responsibilities include leading the Communications Group.
Mr. Browne joined UNOPS in 2014 from UN Environment in Nairobi, Kenya. He has more than 15 years of experience in media and communications, including nine years based in Africa. Before joining the UN, he was a journalist, reporting from three continents for publications such as the New York Times and The Guardian. He holds Masters Degrees in Environmental Science and Communications.
Corporate Functions
Hafida Lahiouel
Deputy General Counsel and Director, Legal Group
Hafida Lahiouel joined UNOPS in 2021, bringing over 20 years of experience to UNOPS work, as well as her passions for the law, environment and sustainable development. Prior to joining UNOPS, Ms. Lahiouel was the Legal Advisor to the Organisation for the Prohibition of Chemical Weapons in The Hague, where she was on secondment from the UN Climate Change Convention Secretariat (UNFCCC). Before joining the UNFCCC in 2017, Ms. Lahiouel worked for the UN Secretariat in several capacities including, among others, as the Chief of Staff of the UN political mission in Burundi, Senior Advisor to the President of the UN General Assembly and Registrar of the UN Dispute Tribunal in New York. Ms. Lahiouel has also worked at the International Criminal Tribunal for the former Yugoslavia.
Abdoul Dieng
Director, Internal Audit and Investigations Group
Abdoul Dieng has more than 25 years of experience leading audit, investigation and operational teams in a range of international environments – including the United Nations, international financial institutions and the private sector. Mr. Dieng first joined UNOPS in 2007, bringing with him years of experience from both field locations and Headquarters. He has worked in a variety of roles including Head of Audit Section, Head of Support Services, Finance Manager and Operations Manager. Mr. Dieng holds a Master in Auditing, Accounting and Finance as well a Master in Management.

Raad Yousif Gilyana
Director, Shared Services Centre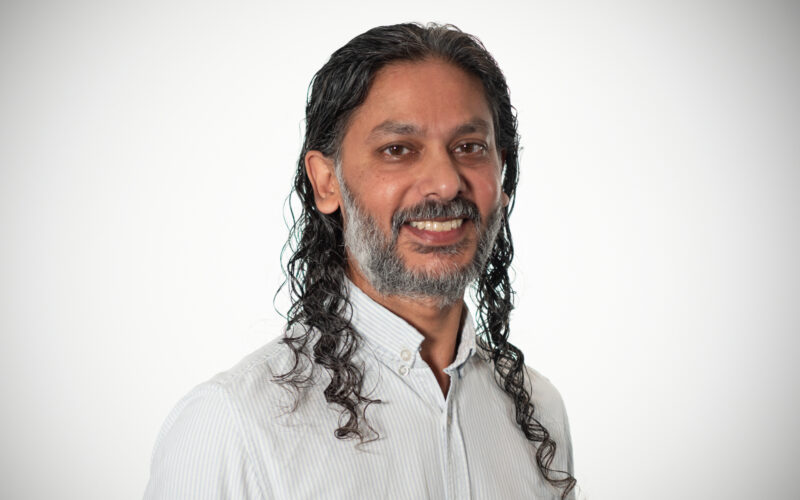 Tushar Dighe
Chief Information Officer and Director, Information Technology Group
Tushar Dighe joined UNOPS in 2006 where he began as a Systems Architect. Since then he has worked in several capacities including, among others, Strategic Business Advisor, ICT Enterprise Reporting Lead and Director of the Business Innovation and Improvement Programme. In his latter role, Mr. Dighe led a team to help transform the administration of UNOPS operations through a more efficient, integrated set of processes, systems and reporting mechanisms. Today as Director, Mr. Dighe leads IT at UNOPS, bringing in a culture of innovation to deliver solutions for the organization beyond technology. Prior to joining UNOPS, Mr. Dighe co-founded an award winning business management software company and was Managing Director of a software company in India.
Anne-Claire Howard
Director, Procurement Group
Anne-Claire Howard joined UNOPS in 2022, bringing over 17 years of experience in heavy industry and raw materials sustainability, good governance and responsible supply chain management. Prior to joining UNOPS, Ms. Howard advised multiple organizations on sustainable supply chains including the International Finance Corporation, Adam Smith International and Shell. Most recently she was the CEO of ResponsibleSteel, a global multi-stakeholder standard and certification initiative that aims to maximize the role of steel in building a sustainable society. A graduate of Johns Hopkins School of Advanced International Studies and Science Po Paris, she is also a member of the first cohort of the Franco-British Young Leaders Network.
Regional Offices and Partnerships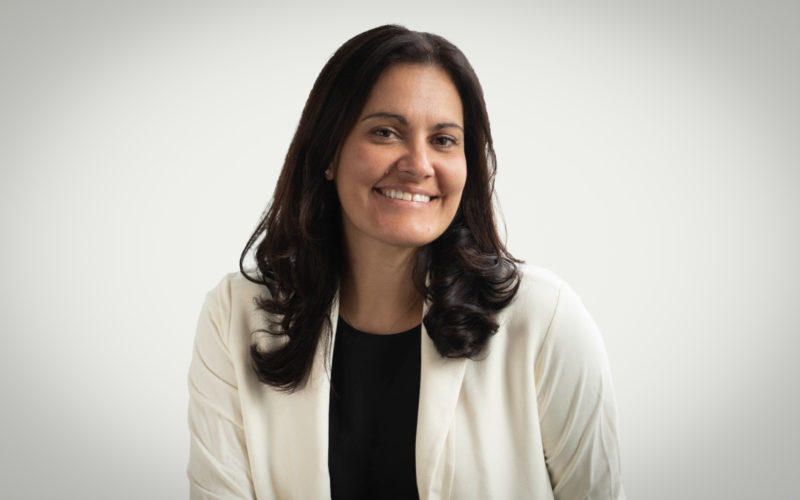 Émilie Potvin
Director, Partnerships and Liaison Group
Responsibilities include leading UNOPS Partnerships and Liaison Group.
Émilie Potvin joined UNOPS in 2021, bringing 20 years of experience in public policy and government affairs. Before joining UNOPS, Ms. Potvin was Director in the Public Policy and Government Relations Team at Uber, where she was responsible for working with governments, policymakers and other stakeholders across Asia – creating a positive case for change and advocating for smart technology and innovation. Before joining Uber, Ms. Potvin served as Vice President in Public Affairs and Stakeholder Relations at the Canadian Chamber of Commerce where she acted as Canada's Sherpa to the B20 group. She also served as Chief of Staff to various ministers in the Canadian government and held a number of positions in the private sector. Ms. Potvin began her career as a Foreign Service Officer and holds an MBA in International Management from HEC Montréal.
Fabrizio Feliciani
Director, Latin America and the Caribbean Region
Mr. Feliciani has held a range of senior management positions in his career, developing innovative practices in sustainable development, human rights, evaluation and oversight. In the 1990s, he managed a range of UNOPS portfolios, including in areas of Central America affected by war. Mr. Feliciani worked for ten years as an evaluator of projects, programmes and public policies for several UN entities, private firms, NGOs and governments. He re-joined UNOPS in 2012 as Regional Advisor for Sustainable Development for Latin America and the Caribbean, and from 2014 as Regional Director. Mr. Feliciani holds a Doctorate in Agriculture Sciences. He has also served as a professor of ecology, rural development and cooperation for development.
Dionyssia Geka
Director, New York Service Cluster
Responsibilities include managing and overseeing the various New York Service Cluster portfolios.
Ms. Geka first joined UNOPS in 1995 and rejoined the organization in 2018. She brings with her more than 25 years of experience in both the public and private sectors. As a trained economist with a speciality in environment and sustainable development, Ms. Geka's career has spanned various entities within the UN family, including the UN Development Programme, the UN Environment Programme and the UN Office for Disaster Risk Reduction, where she has held various managerial-level roles overseeing strategic planning, partnerships, operations, M&E and administration, as well as environment, humanitarian and health portfolios.
Bana Kaloti
Director, Middle East Region
Ms. Kaloti has over 20 years of experience in the UN system, governmental and non-governmental sectors in humanitarian and development affairs. Prior to joining UNOPS in 2013 as the Sub-Regional Business Development Advisor in Amman, Ms. Kaloti worked for the Iraq Resident Coordinator, the UN Development Group Iraq Trust Fund-UNDP and the UN Children's Fund in Palestine. Previously, Ms. Kaloti worked as a Senior Director at the General Directorate for Training and Administrative Development with the Palestinian Authority. She has also worked on technical assistance projects in Palestine, and served as a Board Member for a number of non-governmental organizations. Prior to her appointment as Director for the Middle East Region in 2015, Ms. Kaloti was the Director of the UNOPS Office in Amman.
Moin Karim
Director, Europe and Central Asia Region
Mr. Karim has over 20 years of experience in the humanitarian and development fields in progressively senior levels within the United Nations. In 2015, he was appointed Director of Europe and Central Asia Region for UNOPS. Mr. Karim previously served at the UN Secretariat in New York, at the Executive Office of the Secretary-General and at the UN Development Programme headquarters, including various field offices in a wide range of capacities. These responsibilities included the management of humanitarian and development programmes, coordination within the wider UN system, overseeing financial operations and building partnerships with a wide range of stakeholders.
Sanjay Mathur
Director, Asia Region
Mr. Mathur joined UNOPS in 1995, where he spent four years working in sub-Saharan Africa as a Project Management Officer. He moved to UNOPS Asia Pacific Regional Office in Kuala Lumpur and then onto Bangkok, where he worked as Senior Portfolio Manager and Regional International Fund for Agricultural Development Cluster Coordinator. He was appointed Deputy Regional Director for Asia Pacific in 2007, before becoming Director and Representative for UNOPS Myanmar the following year. In 2015, Mr. Mathur began his new role as Director of Asia Region for UNOPS. His career began in France, where he worked in asset management. He also worked for Kraft Foods in New York, before accepting a position at the UN Development Programme in 1992 as the Head of the Consulting Services Unit.
---