The United Nations Office for Project Services (UNOPS)
The UNOPS Management Team is responsible for advising and supporting the Executive Director. This is in accordance with the organization's strategic plan, which is under the direction of the Executive Board.
Executive Office
Jens Wandel
UNOPS Acting Executive Director
Jens Wandel was appointed by the UN Secretary-General's Office as UNOPS Acting Executive Director in May 2022. Prior to this appointment, Mr. Wandel was the UN Secretary-General Designate for the COVID-19 Response and Recovery Fund and Special Advisor to the UN Secretary-General on Reforms. Mr. Wandel has extensive experience working with international organizations with a focus on management, adaptive change and sustainable development. Mr. Wandel has previously served as Director of the UN Development Programme Bureau for Management Services. A Danish national, he holds a Master's degree in political science and government from Aarhus University in Denmark.
Regional Offices
Fabrizio Feliciani
Director, Latin America and the Caribbean Region
Mr. Feliciani has held a range of senior management positions in his career, developing innovative practices in sustainable development, human rights, evaluation and oversight. In the 1990s, he managed a range of UNOPS portfolios, including in areas of Central America affected by war. Mr. Feliciani worked for ten years as an evaluator of projects, programmes and public policies for several UN entities, private firms, NGOs and governments. He re-joined UNOPS in 2012 as Regional Advisor for Sustainable Development for Latin America and the Caribbean, and from 2014 as Regional Director. Mr. Feliciani holds a Doctorate in Agriculture Sciences. He has also served as a professor of ecology, rural development and cooperation for development.
Dionyssia Geka
Director, New York Service Cluster
Ms. Geka first joined UNOPS in 1995 and rejoined the organization in 2018. She brings with her more than 25 years of experience in both the public and private sectors. As a trained economist with a speciality in environment and sustainable development, Ms. Geka's career has spanned various entities within the UN family, including the UN Development Programme, the UN Environment Programme and the UN Office for Disaster Risk Reduction, where she has held various managerial-level roles overseeing strategic planning, partnerships, operations, M&E and administration, as well as environment, humanitarian and health portfolios.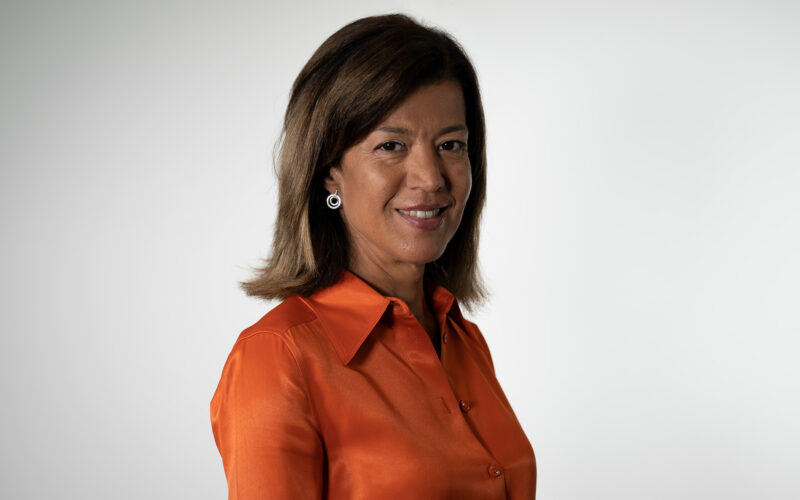 Dalila Gonçalves
Deputy Director, Africa Region
Ms. Gonçalves joined UNOPS in 2021 as Deputy Director for the Africa Region. Prior to joining UNOPS, she held several managerial roles in the private sector in Africa, including Aggreko in Southern and Central Africa, SGS in Angola, and Bureau Veritas in Angola and Mozambique. Ms. Gonçalves holds a Bachelor of Engineering in Industrial Engineering from Beira Interior University, Portugal. She also completed postgraduate courses at Columbia Business School in Leading Strategic Growth and at Rutgers University in Managerial Excellence in Sales.
Bana Kaloti
Director, Middle East Region
Ms. Kaloti has over 20 years of experience in the UN system, governmental and non-governmental sectors in humanitarian and development affairs. Prior to joining UNOPS in 2013 as the Sub-Regional Business Development Advisor in Amman, Ms. Kaloti worked for the Iraq Resident Coordinator, the UN Development Group Iraq Trust Fund-UNDP and the UN Children's Fund in Palestine. Previously, Ms. Kaloti worked as a Senior Director at the General Directorate for Training and Administrative Development with the Palestinian Authority. She has also worked on technical assistance projects in Palestine, and served as a Board Member for a number of non-governmental organizations. Prior to her appointment as Director for the Middle East Region in 2015, Ms. Kaloti was the Director of the UNOPS Office in Amman.
Moin Karim
Director, Europe and Central Asia Region
Mr. Karim has over 20 years of experience in the humanitarian and development fields in progressively senior levels within the United Nations. In 2015, he was appointed Director of Europe and Central Asia Region for UNOPS. Mr. Karim previously served at the UN Secretariat in New York, at the Executive Office of the Secretary-General and at the UN Development Programme headquarters, including various field offices in a wide range of capacities. These responsibilities included the management of humanitarian and development programmes, coordination within the wider UN system, overseeing financial operations and building partnerships with a wide range of stakeholders.
Sanjay Mathur
Director, Asia Region
Mr. Mathur joined UNOPS in 1995, where he spent four years working in sub-Saharan Africa as a Project Management Officer. He moved to UNOPS Asia Pacific Regional Office in Kuala Lumpur and then onto Bangkok, where he worked as Senior Portfolio Manager and Regional International Fund for Agricultural Development Cluster Coordinator. He was appointed Deputy Regional Director for Asia Pacific in 2007, before becoming Director and Representative for UNOPS Myanmar the following year. In 2015, Mr. Mathur began his new role as Director of Asia Region for UNOPS. His career began in France, where he worked in asset management. He also worked for Kraft Foods in New York, before accepting a position at the UN Development Programme in 1992 as the Head of the Consulting Services Unit.
Corporate Functions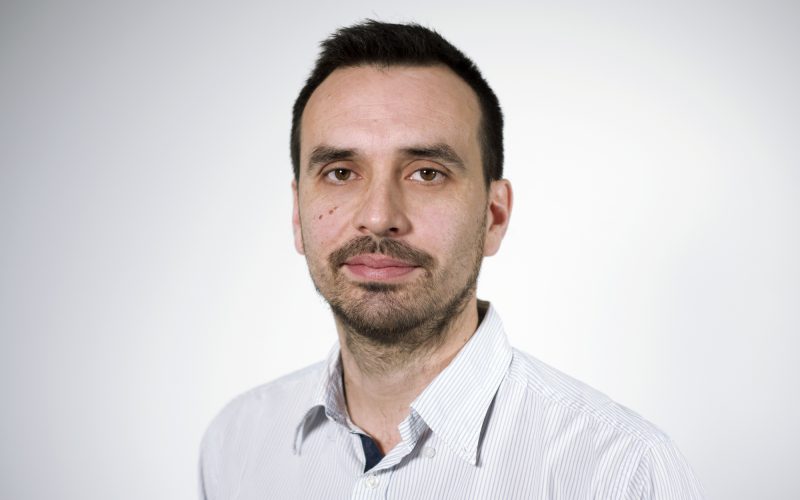 Peter Browne
Director, Communications Group
Mr. Browne joined UNOPS in 2014 from UN Environment in Nairobi, Kenya. He has more than 15 years of experience in media and communications, including nine years based in Africa. Before joining the UN, he was a journalist, reporting from three continents for publications such as the New York Times and The Guardian. He holds Masters Degrees in Environmental Science and Communications.
Valerie Kushata
Director, People and Culture Group
Valerie Kushata was appointed Director of UNOPS People and Culture Group in November 2022 and brings with her more than 20 years of experience in operational and strategic human resources management. Prior to joining UNOPS, Ms. Kushata provided leadership on the development of people and culture at the World Wildlife Fund. Before this, Ms. Kushata worked for other international organizations including PATH, Oxfam and the International Federation of Red Cross and Red Crescent Societies. Originally from Zimbabwe and a Permanent Resident of South Africa, she holds a Master of Business Administration in Leadership and Sustainability.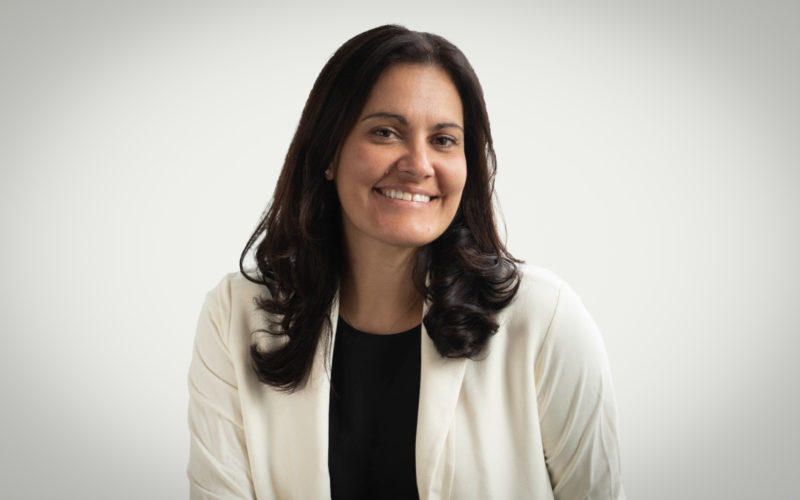 Émilie Potvin
Director, Partnerships and Liaison Group
Émilie Potvin joined UNOPS in 2021, bringing 20 years of experience in public policy and government affairs. Before joining UNOPS, Ms. Potvin was Director in the Public Policy and Government Relations Team at Uber, where she was responsible for working with governments, policymakers and other stakeholders across Asia – creating a positive case for change and advocating for smart technology and innovation. Before joining Uber, Ms. Potvin served as Vice President in Public Affairs and Stakeholder Relations at the Canadian Chamber of Commerce where she acted as Canada's Sherpa to the B20 group. She also served as Chief of Staff to various ministers in the Canadian government and held a number of positions in the private sector. Ms. Potvin began her career as a Foreign Service Officer and holds an MBA in International Management from HEC Montréal.
Raad Yousif Gilyana
Director, Shared Services Centre
Advisory Functions
Abdoul Dieng
Director, Internal Audit and Investigations Group
The Director of the Internal Audit and Investigations Group serves in UNOPS Management Team in an ex officio advisory capacity.
Abdoul Dieng has more than 25 years of experience leading audit, investigation and operational teams in a range of international environments – including the United Nations, international financial institutions and the private sector. Mr. Dieng first joined UNOPS in 2007, bringing with him years of experience from both field locations and Headquarters. He has worked in a variety of roles including Head of Audit Section, Head of Support Services, Finance Manager and Operations Manager. Mr. Dieng holds a Master in Auditing, Accounting and Finance as well a Master in Management.

Berkan Manaigo-Vekil
Director, Ethics Office
The Director of Ethics serves in UNOPS Management Team in an ex officio advisory capacity.
Mr. Manaigo-Vekil was appointed Director of the Ethics Office in November 2022 after joining the UNOPS Ethics Team as Officer-in-Charge in March 2022. Prior to this, he headed the newly established Internal Grievances function at UNOPS. Mr. Manaigo-Vekil previously held positions in the private sector and at an international financial institution. He started his UN career at the Office of the Ombudsman, the Department of Management and the Department of Field Support in the UN Secretariat. Mr. Manaigo-Vekil has more than 14 years of experience working at the threshold of law, conflict resolution, ethics and culture. In his work he is interested in the link between neuroscience, workplace behavior and institutional justice systems within organizations. He holds a Diploma in Law, two Master's Degrees including in Public Administration and is a trained mediator.
---