The United Nations Office for Project Services (UNOPS)
New UNOPS Possibilities (UP) Forum launches in Ethiopia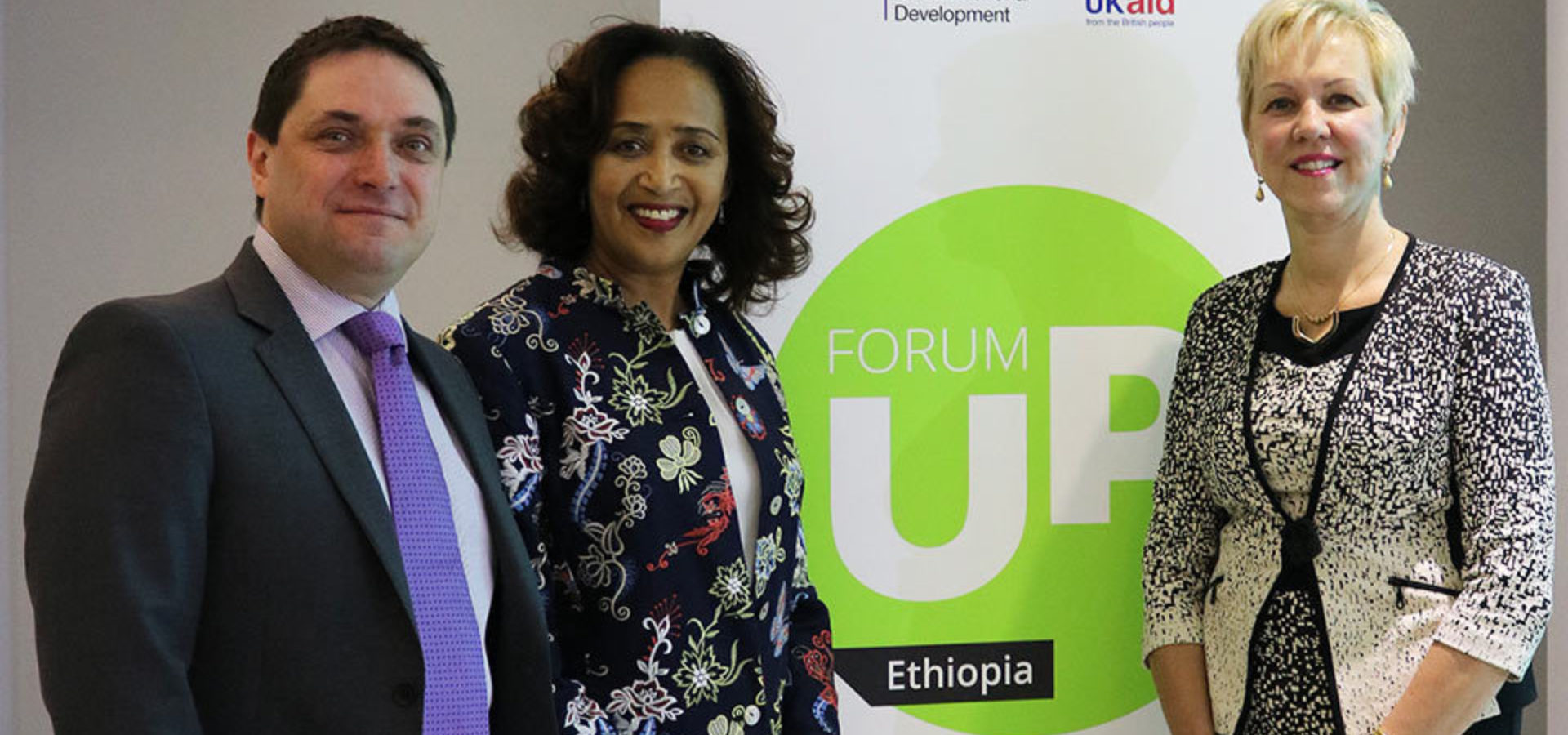 The two-day event in Addis Ababa brought together local entrepreneurs with procurement practitioners from UNOPS and the UK Department for International Development (DFID)
"We developed the UP Forum in recognition that working to build the capacity of small and medium enterprises, as well as women-and youth-owned businesses, is a cornerstone of a strong local economy," said Patricia Moser, UNOPS Procurement Director.
"When these businesses succeed, countries succeed, and few other functions are as well suited to drive them forward than public procurement."
The UP Forum was held on 10 and 11 May, in partnership with DFID, and included some 100 entrepreneurs from Ethiopia, including around 30 women and 60 young business owners.
Representatives from UNOPS and DFID provided participants with training sessions on sustainable procurement.
Speeches were delivered by officials from local government agencies, as well as by successful Ethiopian business owners, providing participants with the opportunity to network and learn from others' experiences.
"Building the capacity of women- and youth-owned businesses helps foster their economic and social futures," said Worknesh Mekonnen Gonet, Country Director of UNOPS Ethiopia.
Fasil Berhanu, who sells stationery, believes that the Forum can help inspire future generations of Ethiopian entrepeneurs and small business owners: "The challenges we share here will be lessons learned for the future; this way we can grow together."
Also at the Forum, UNOPS launched its new 'Possibilities Portal', a website reserved for small, medium, and minority-owned businesses, which is designed to bring greater visibility to the opportunities they have to supply to the development sector.
"Women and people with disabilities should be economically empowered," said one participant, adding: "Networking is also very important, and this workshop taught us more about UN procurement and how we can fill the gaps within our own business." 
"The 2-day event proved very successful in educating DFID on the challenges local businesses face and already creating local business networks," said Nick Hyde, Senior Procurement and Commercial Manager at DFID Ethiopia.
---
Explore further