The United Nations Office for Project Services (UNOPS)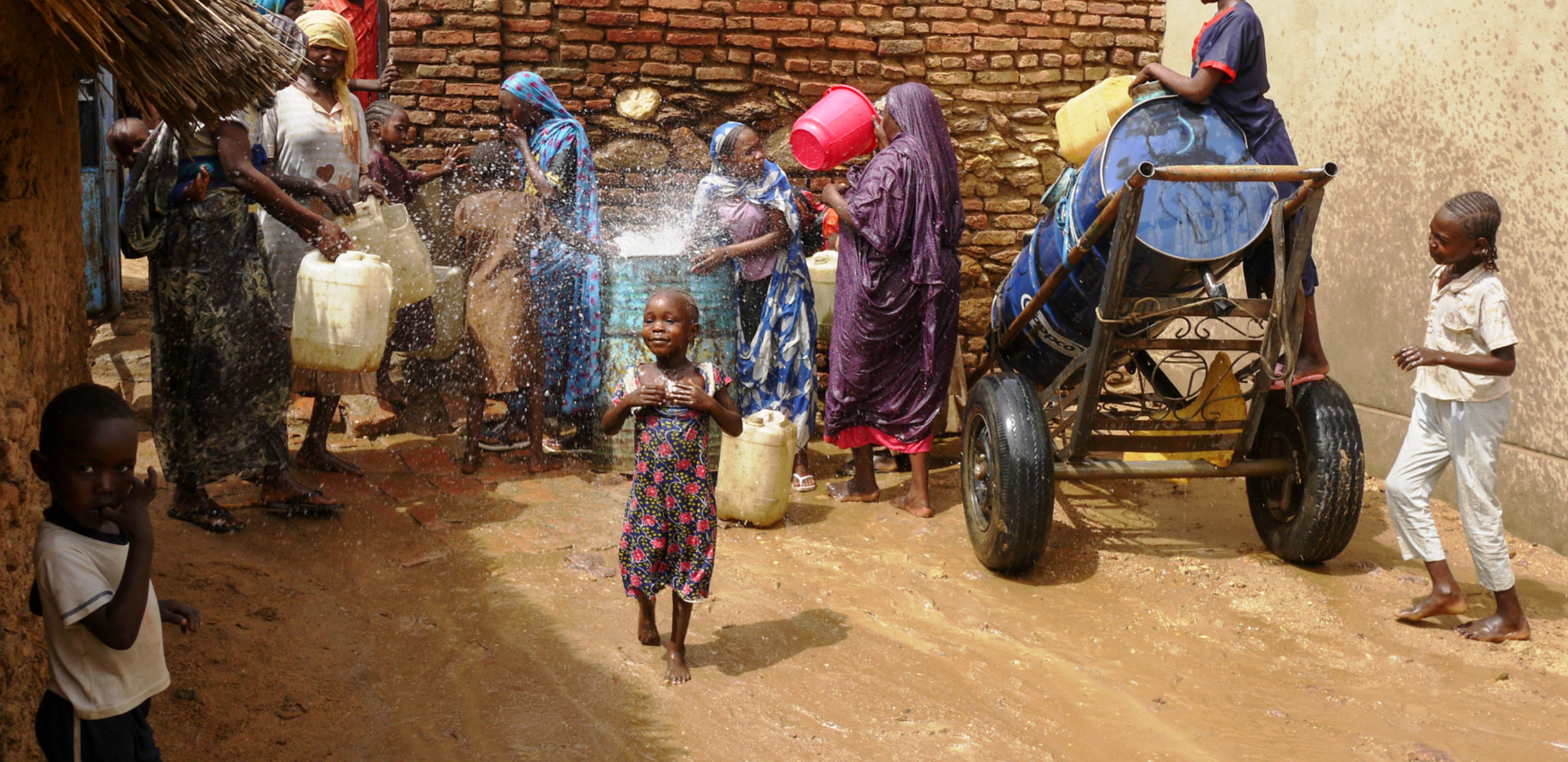 Sustainable water supply for towns in Darfur
This article was published more than two years ago. Some information may no longer be accurate.
The Darfur Urban Water Supply Project has helped improve the availability of clean water for over 240,000 people in four state capitals in western Sudan.
Following years of conflict and instability, only a small percentage of Darfur's urban population had access to clean water from the federal water distribution network. Over time, water infrastructure failed to keep up with population growth, due to a lack of funding and inadequate strategic planning. In addition, the region's Urban Water Administrations (UWAs) had difficulty maintaining the ageing infrastructure, collecting payments and managing the water supply.
Funded by the UK Department for International Development (DFID), the Darfur Urban Water Supply Project began in 2010 in an effort to mitigate the effects of ongoing drought by improving water supply services. Implemented by UNOPS, in coordination with the Government of Sudan and the Darfur State Authorities, the Project focused on the emergency rehabilitation of water source and transmission infrastructure, in order to improve access to clean drinking water in four state capitals of Darfur: El Fasher, Nyala, El Geneina and Zalingei.
Alongside the rehabilitation of key infrastructure, works included power-supply improvements in water source areas, the rehabilitation of 42 deep boreholes, the construction of four major pump stations with storage facilities, 56 kilometres of distribution pipelines, the installation of two chlorination facilities and associated works.
Good budgeting and project management practices resulted in cost savings that were then used to purchase motor-protective devices for submersible pumps, borehole pumps, valves and fittings for leakage control, and new service connections for poor families.
Developing local capacity as a priority
As part of the project, UNOPS supported the Darfur UWAs by helping develop the capacity of its employees, providing financial management systems, training for staff and coaching on performance management. With the help of data- and customer-management systems, the UWAs are now able to invoice customers and manage revenue records electronically, saving money, while improving customer service and operational efficiency.
Benefits for the people
Nearly 250,000 people have benefited from the improved access to clean water – the majority of the population served by the network in the four state capitals.
Depending on family size and available storage, most families in the four towns no longer need to purchase water from private vendors, with supply now available for two days a week or more. These financial savings are significant for many families. Previously, many households reported their expenditure on water (from local vendors) in the range $25-50 per month. With the works implemented under the project, the households are now able to receive water directly from the state UWA network at less than $8 per month.
The project has also helped improve income opportunities for the local population.
Abakar Adam Khalid of El Geneina supports nine family members, five of whom are in school. As a general labourer for the project, Akbar's income increased by the local currency equivalent of $2 per day. "This is a good income increase for my family," he commented.
Marryam Hamid, 62, from El Fasher saw her income increase from $4-7 per day by selling tea to pilot-sector workers.
Lessons learned from this project are being integrated into the design of a new DFID-funded urban water supply project, in an effort to expand access to potable water to Darfur's peri-urban areas and urban internally displaced person (IDP) camps.
---
Explore further