The United Nations Office for Project Services (UNOPS)
Five places around the world where UNOPS supports sustainable development
This article was published more than two years ago. Some information may no longer be accurate.
Over the years, we've worked hand-in-hand with the European Union (EU) to implement development projects across the globe, often in some of the world's most challenging locations. 

To mark the start of European Development Days, we're looking at some of the ways UNOPS has supported the EU. Here are just a few of those projects.
Iraq
Lives on the line
Iraq is home to one of the largest populations of internally displaced people in the world. Hundreds of aid organizations and charities provide support for local authorities. But for those affected by the ongoing conflict, knowing where to turn for help is a challenge.
Connecting needs to assistance is the simple idea behind the Erbil-based Iraq Internally Displaced Persons Information Centre. Using a toll-free number, those who've been forced to leave their homes and seek shelter can receive information on how to access humanitarian aid.
The majority of callers inquire about food, shelter and healthcare, as well accessing government cash grants. However, callers have also used the service as a way to bring back some normality to lives disrupted by conflict.
---
South Sudan
Forgotten wars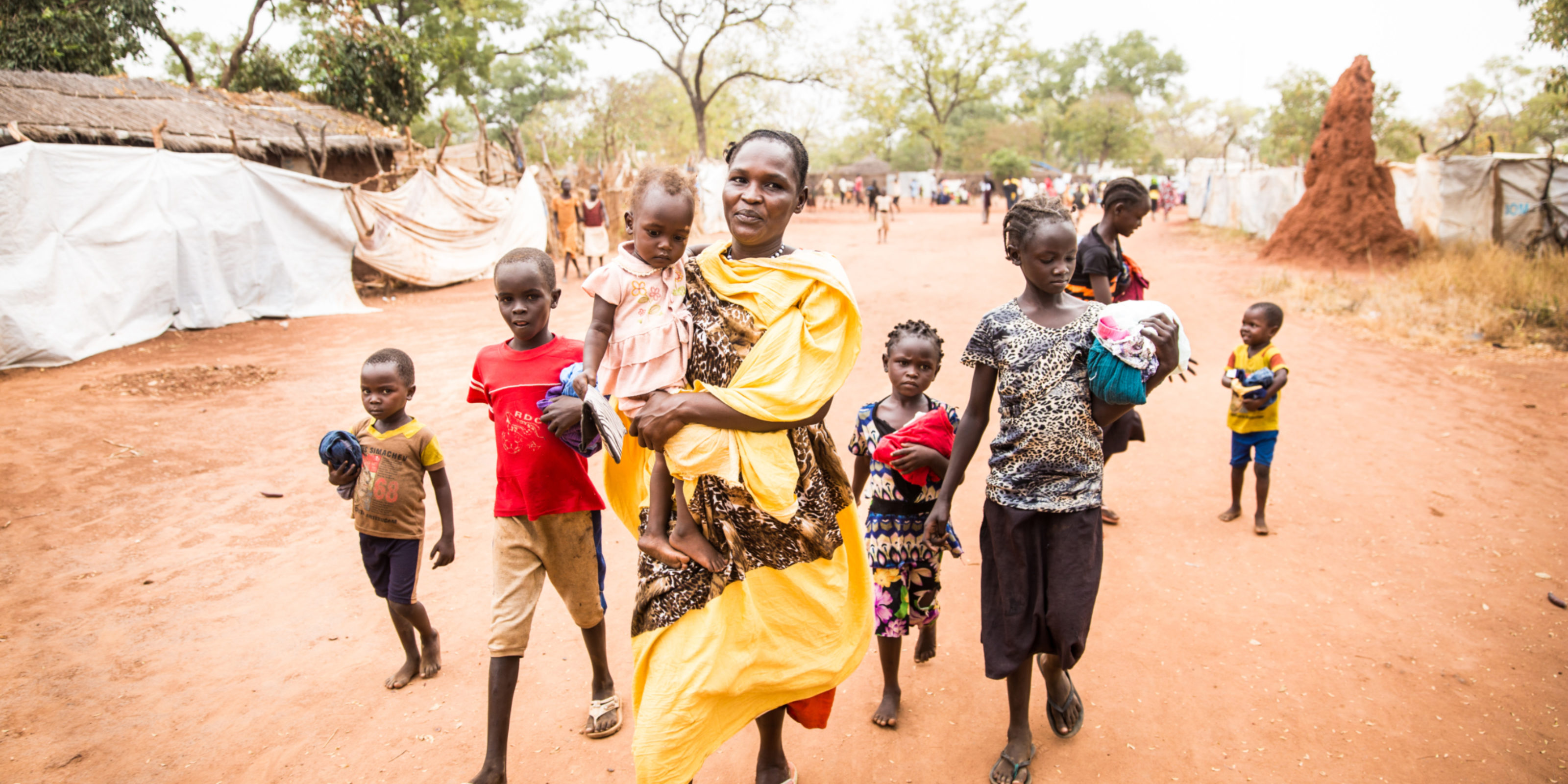 While much of our attention is focused on those fleeing violence and persecution in the Middle East, the ongoing refugee crisis in South Sudan is largely forgotten. Millions of people are still in urgent need of humanitarian assistance.
UNOPS has worked with national authorities since 2005, building schools, health clinics and roads. The country needs additional infrastructure – more roads, functioning ports, more schools and hospitals, but as long as the peace process remains stalled and the fighting continues, little can be done.
Zainab Bashir crossed the South Sudanese border on foot with her children by her side. Shortly afterwards, they arrived in Ajuong Thok Refugee Camp.  
"Women face hardships here. We have no husbands to help us repair our houses. In the rainy seasons, water floods the kitchen through the roof," said Zainab. 
But despite the challenges, Zainab remains hopeful that one day she will return home.
---
Serbia
Laying the groundwork for Serbia's sustainable development

Dairy farm owner Milan Veličković's family-run business in the small village of Alakince, located in southeastern Serbia, has been producing milk and other dairy products for two decades. Through the European PROGRES programme, Milan received equipment to help his business become more efficient.
The three-year programme has helped to build the foundation for the sustainable development of 34 of the most underserved local self-governments in southern Serbia. It has improved the lives of more than 270,000 people, and indirectly benefitted nearly one million people – almost one-sixth of the Serbian population. The programme contributed to attracting more than 10 million Euros worth of investments in economic and social projects, as well as the creation of nearly 100 new businesses and more than 700 new jobs.
---
Myanmar
Healthy and full lives for every woman, man and child
Accessing healthcare in rural Myanmar is no easy task. In remote areas of the country, bad road conditions, inaccessible waterways and expensive transportation costs keep healthcare out of reach for many people.
"A pregnant woman in this area is not able to properly take care of herself because she has to work hard to earn money," Daw Ei Ei Than, a local midwife, described. "She can only have good care if she can afford to go to the city."
The problem contributes to the deaths of about 2,400 pregnant women and 70,000 children every year.
"In our village, children have died unnecessarily because they didn't receive healthcare in time. Health knowledge is poor and people can be reluctant to go to the hospital, which is far away from us," said Ko San Lwin, a member of a small community in Magway Region.
To address these issues, 82 new health centres were built, all located in remote or hard-to-reach areas – making it easier for people to reach the services they need.
---
Guinea
Roads to a better life
In Guinea's capital city of Conakry, potholes and debris blocked the way of police officers trying to enter Dar Es Salam, a neighbourhood in the commune of Ratoma.
"[It] had the worst reputation in all of Conakry," said civil engineer Amadou Bah. "The police wouldn't even come here. There weren't any roads – a motorbike couldn't even get through."
The sick and the pregnant were left waiting as ambulances struggled to manoeuvre their way through impassable roads – or no roads at all.
"One man who lost his wife and child told us that if the roads had been built before, his wife and child would still be alive," said UNOPS project manager Firmin Kiala KI N'Soki.
To reduce the high infant and maternal mortality rate, as well as to decrease crime, a high labour-intensive project was implemented to increase access to five difficult-to-reach neighbourhoods: Kaloum, Dixinn, Matam, Matoto and Ratoma.
Around seven kilometres of urban roads were rehabilitated and constructed. Sanitation infrastructure, including 50 latrines, was built to improve health conditions. The project also helped reduce local unemployment by providing local residents with valuable formal training in the construction sector.
---
Explore further