The United Nations Office for Project Services (UNOPS)
Local engineers build skills at home
This article was published more than two years ago. Some information may no longer be accurate.
Rapid development across Africa in recent years has highlighted the need for more infrastructure that will be sustainable now and in the future. And that requires more home-grown engineers to apply their skills in local contexts.

All infrastructure projects featured in this article have been implemented by UNOPS on behalf of our partners.
Across Africa, major infrastructure projects – such as schools, hospitals, bridges and roads – have, in the short-term, helped to improve access to essential services and lift standards of living for millions of people. 
But there are other long-term benefits of large-scale infrastructure projects that aren't always considered or harnessed. For instance, infrastructure requires regular maintenance, meaning local skills and expertise are needed long after the construction phase has finished and project crews have moved on. Nurturing the skills of local people then is essential for ensuring the sustainability of infrastructure, by capitalizing on the social and economic opportunities these projects can provide for local communities.   
Here is a selection of stories of talented engineers who have done just that. From renovating health centres in remote parts of Kenya, to strengthening judicial institutions in Tunisia – these people have used their skills to help address unique local infrastructure needs, while creating valuable opportunities for people in their communities.  
"Now that we've brought the maternity centres closer to them, I will be able to, in my own special way, contribute to saving a mother's life." - Imelda Malingu Osodo
Imelda Malingu Osodo
Imelda's work on Lodwar County Referral Hospital is helping to improve maternal healthcare in Kenya. But what is a referral hospital? Also called tertiary referral hospitals, they offer more specialized medical care. 
Source: Johns Hopkins Medicine
Imelda Malingu Osodo
Kenya has one of the highest rates of maternal mortality in the world – according to the World Bank, approximately 510 women lose their lives each year during pregnancy and childbirth for every 100,000 live births.
For women in Turkana County, accessing help if there are birth complications can be difficult. 
"Mothers have lost babies – some have lost their lives due to bleeding out after giving birth," said Imelda Malingu Osodo.
Imelda was the site supervisor on a project tasked with renovating Lodwar County Referral Hospital, where expectant mothers often travel long distances to give birth with a better level of care.
Today, the hospital has full facilities for maternal care, and can handle caesarean sections, premature births and birth-related complications. It remains the only referral hospital in Turkana County.
---
Komakech Jakson Cirino
Komakech Jackson Cirino works on a European Union-funded road construction project in South Sudan that aims to connect farmers to markets and improve food security in the Greater Bahr el Ghazal region.
"You change lives by providing infrastructure," said Komakech, who hails from Magwi.
Being on site, I've had the chance to see how, thanks to the increased connectivity, farmers can now access the market, health services and non-governmental organizations.
More than 150 kilometres of new feeder roads are currently being built across four locations in rural parts of the country, connecting small villages to nearby market hubs and towns.

"When they see you as an engineer living in the midst of them, people get to know you and appreciate what you've done. It also helps them appreciate the value of taking their own kids to school, so that maybe someday in the future, they too can become engineers."
---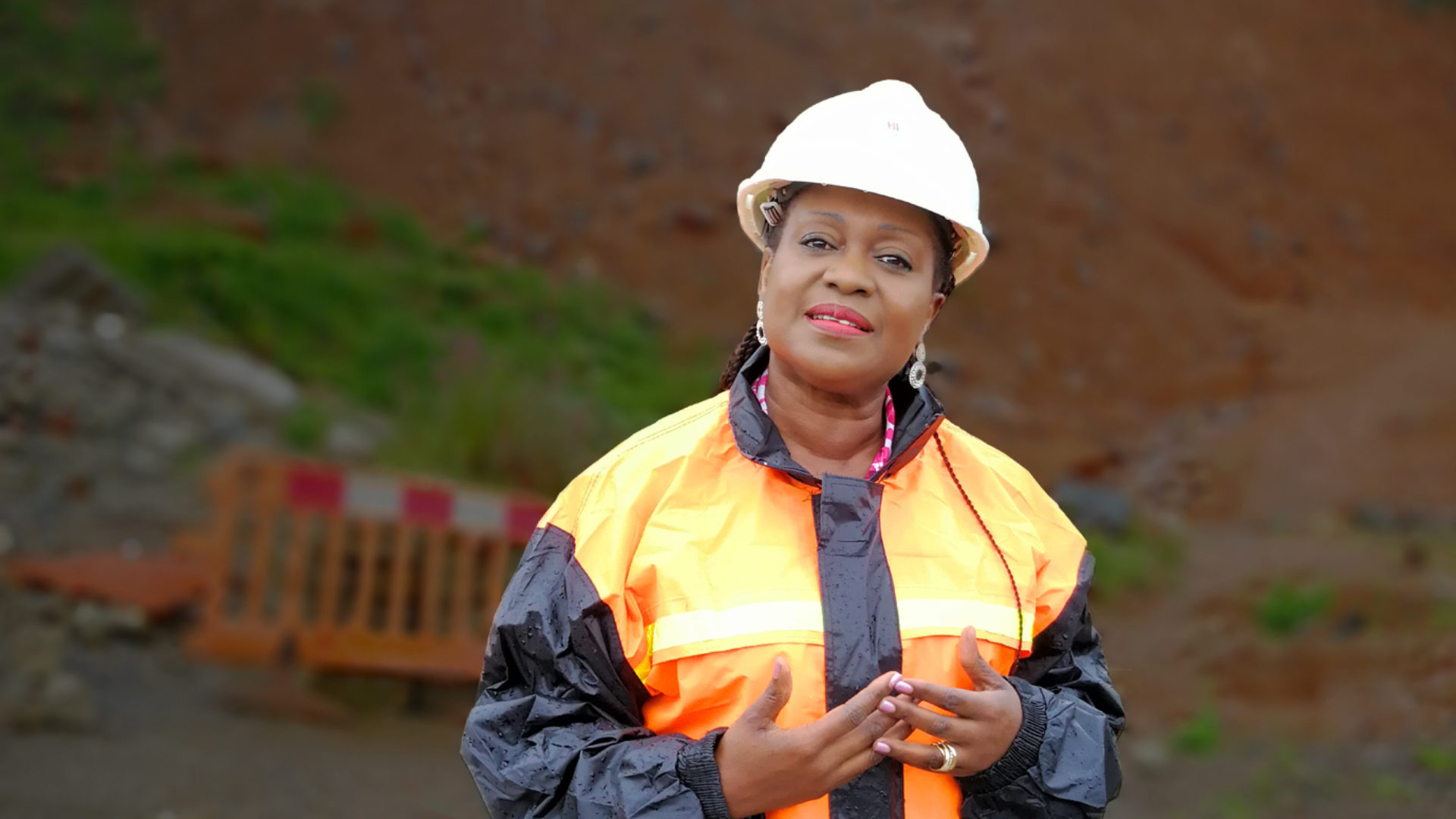 "Working for UNOPS has been an eye-opener. We make a difference to the lives of people and are able to respond swiftly, which is important in times of emergency." - Trudy Morgan
Drone Mapping: How we're helping the Sierra Leone flood response
Thousands of people have been affected by a devastating mudslide and torrential rains in the country's capital Freetown.
Read more
Trudy Morgan
On 14 August 2017, part of Sierra Leone's Sugarloaf Mountain gave way after days of torrential rainfall, burying the lower area of Regent in its capital, Freetown. With more than 1,100 people killed or missing, the landslide devastated the city. 
Trudy Morgan, a British and Sierra Leonean national, worked as the Technical Coordinator on a UNOPS-implemented project designed to lessen the risk to human life caused by landslides. 
Members of the local community were hired for the project, promoting community participation and involvement. A 50/50 gender policy was applied, with 25 women – employed as site wardens and labourers – working alongside their male counterparts.
"This is the first construction project I have worked on where the number of women has been so high," said Trudy.
---
Dhouha Ali Ep Hamroun
Dhouha Ali Ep Hamroun is a civil engineer who is currently working on a project to rehabilitate prisons and courts in Tunisia as part of the country's efforts to reform its justice system.
Several courts and prisons in Tunisia were damaged in 2011. This project is helping to ensure that judicial institutions have appropriate premises that respect human rights and international standards.
"My role in these projects is to translate the needs of the partner – in terms of premises, type of equipment and level of security – into an architectural and technical design according to international standards, with the best value for money," explained Dhouha.
I like to see my imprint on infrastructure projects that help contribute to better lives for all.
---
Ahmed*
Ahmed is a senior Project Engineer based in Somalia. He supervises the construction and rehabilitation of two buildings in Mogadishu: one for the Ministry of Health, and another for the Ministry of Finance. 
The work Ahmed is undertaking will ensure that the Ministry of Health is able to provide better health services to the public, and help strengthen the capacity of the Ministry of Finance.
"I understand the impact the projects I supervise have on Somalia," said Ahmed. "But the benefits of projects such as this one are much deeper than just the buildings."
"About 200 Somalis have been employed to work on the building sites, including young graduates looking for more hands-on experience," he added, highlighting the importance of developing local skills and expertise.  
*For security reasons, Ahmed's name and face are not shown.
---
UNOPS in Africa
---
Explore further